07.08.2019 - Lebensmittel
"Just Eat" publishes hygiene evaluations of the Scottish food control on its homepage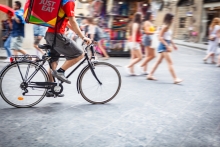 Due to increased consumer demand for information and transparency on food control results, the online food delivery service "Just Eat" has decided to publish this data on its website and app.
In Northern Ireland, Just Eat has already taken this step and published reviews from over 600 restaurants on its website and app.
Further information can be found in the article from www.foodnavigator.com .
Please do not hesitate to contact us if you have any questions.