18.05.2022 - Lebensmittel
Shortage of raw materials due to war and the impact of Corona on the food industry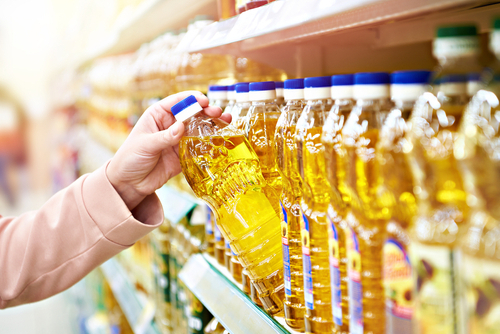 Russia has been at war with Ukraine for just a bit less than three months. The war and the Corona lockdown in China are obstructing international logistics. The food sector is deeply affected by this.
About 80% of sunflower oil comes from Russia and Ukraine. It is likely that EU supplies will soon be unavailable.
Shortages make it highly likely that adulteration rates in the products will rise, increasing the risk of contamination with allergens, mycotoxins, pesticides and other contaminants. Potential risks for sunflower oil include
- Adulteration with inferior qualities (refined oil, rancid oil)
- Adulteration with foreign oils or inferior qualities of foreign oils (see Gutter Oil Scandal)
- Polycyclic aromatic hydrocarbons (PAHs)
Currently, seeding is taking place in Ukraine, but of course at a very reduced rate. In addition, agricultural land is becoming increasingly contaminated by unexploded ordnance and mines, so that the 2022 harvest will be greatly reduced.
The food industry now faces the challenge of identifying new sources for sourcing commodities in the short term, while continuing to keep authenticity in mind so as not to fall victim to adulterators.
In our Tentamus laboratories, we carry out the analysis of oils on a regular basis. We provide you with fast and reliable results.
If you have any questions, our customer service representatives will be very happy to answer them.
Sources:
- Bilacon: www.bilacon.de
- Consumer advice center: www.verbraucherzentrale-niedersachsen.de
- BVL: www.bvl.bund.de
- BAV Institute: www.bav-institut.de