06.10.2019 - BAV Institut
Agrolab RDS joins the Tentamus Network!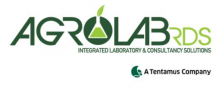 Together, the Redestos – Efthymiadis Agrotechnology Group (Redestos) and the Tentamus Group (Tentamus) are excited to announce their strategic partnership in Agrolab RDS (Agrolab)! Tentamus is excited to welcome Agrolab as its newest member to the global network of laboratories, on the 27th of September 2019.
About Agrolab RDS:
Agrolab is an independent and fully accredited food and agriculture laboratory, including ISO 17025. Headquartered in Thessaloniki and close to 140 highly dedicated professionals provide a full scope of services. Agrolab was established as an independent testing laboratory from the Redestos Group over 25 years ago, enabling it to offer a wide range of testing services including microbiological, chemical, instrumental, molecular, sensorial and hygiene testing and audits. Further information and detailed testing services can be found at https://agrolab-rds.gr
About Tentamus Group:
Tentamus is a global product and safety group with a core presence in Europe, UK, Greater China, Japan and North America. Accredited and licensed the Tentamus Group tests, audits and consults on all products involving the human body. Tentamus Group is represented in over 65 locations worldwide. More than 3,000 highly trained staff members work in over 2.5 million square feet of laboratory and office spaces. For further information please visit https://www.tentamus.com
Quelle: www.tentamus.com